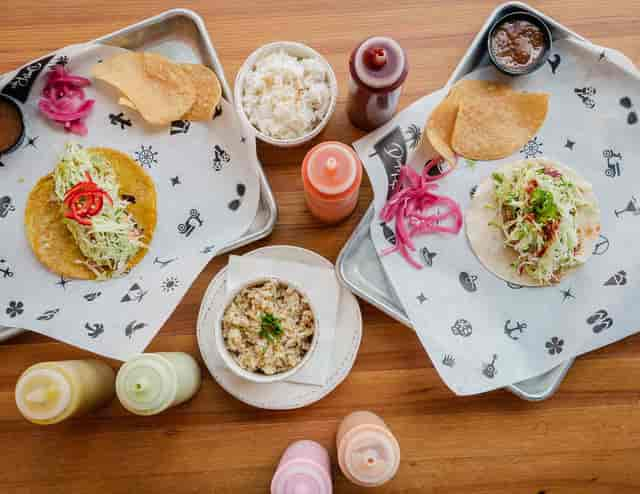 dine-in lunch in old town Scottsdale
Diego Pops is a great spot for your lunch break!
We have a variety of modern Mexican cuisines like poke, ceviche, tacos, salads, burritos, desserts, and plenty of mouth watering cocktail selections. You can even turn any of our tacos into bowls!

Plus Every Monday is TACO MONDAY with $3 tacos!
Become a VIP
Receive updates on special events, new menu items, menu reviews, and more!
Food
Salads
Add
Grilled Chicken 3 / Braised Green Chili Chicken 3 / Beef Machaca 3 / Charred Skirt Steak* 4 / Braised Pineapple Pork 3 / Al Pastor 3 / Grilled Shrimp* 4 / Crispy Shrimp* 4 / Grilled Cod* 3 / Crispy Cod* 3
Tacos... and Bowls
Pick your protein, pick your style. 

Add rice + beans $2

Taco: Served a la carte.

Bowl: Served over your choice of rice and beans, topped with house slaw
Burritos
Add
Grilled Chicken 3 / Braised Green Chili Chicken 3 / Beef Machaca 3 / Charred Skirt Steak* 4 / Braised Pineapple Pork 3 / Al Pastor 3 / Grilled Shrimp* 4 / Grilled Cod* 3 / Crispy Cod* 3
GM
Gluten-Free Modification