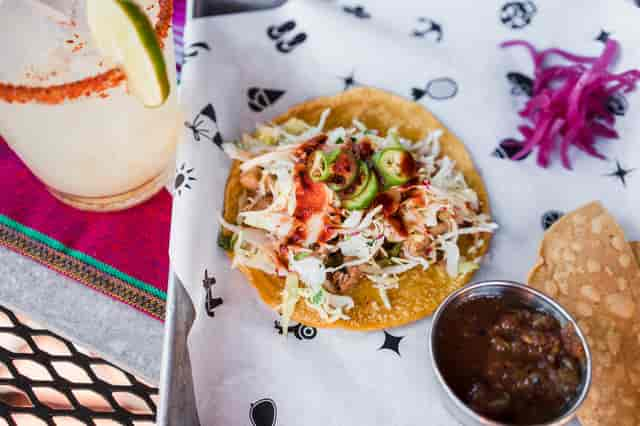 Best Tacos in Old Town Scottsdale
Looking for the best variety of tacos (and bowls) in Scottsdale?
pick your protein, pick your style. 

add rice + beans $2

taco: served a la carte.

bowl: served over your choice of rice and beans, topped with house slaw

Find your faves below on our Food Menu!
Become a VIP
Receive updates on special events, new menu items, menu reviews, and more!
Food
Salads
Add
Grilled Chicken 3 / Braised Green Chili Chicken 3 / Beef Machaca 3 / Charred Skirt Steak* 4 / Braised Pineapple Pork 3 / Al Pastor 3 / Grilled Shrimp* 4 / Crispy Shrimp* 4 / Grilled Cod* 3 / Crispy Cod* 3
Tacos... and Bowls
Pick your protein, pick your style. 

Add rice + beans $2

Taco: Served a la carte.

Bowl: Served over your choice of rice and beans, topped with house slaw
Burritos
Add
Grilled Chicken 3 / Braised Green Chili Chicken 3 / Beef Machaca 3 / Charred Skirt Steak* 4 / Braised Pineapple Pork 3 / Al Pastor 3 / Grilled Shrimp* 4 / Grilled Cod* 3 / Crispy Cod* 3
GM
Gluten-Free Modification